Acne-Free Challenge: 3 Steps To Get a Clear, Glass-Face in 7 Days.
When i was much younger, i used to marvel at the smoothness i see on the faces of some women and sometimes, men. I would spend huge amount of money on different beauty products, just to get that coveted glass-skin.
Most times the products fail me. While other times, i get results; but they were often times "short-lived." The results lasted as long as i kept using the products.
I kept to my own side, by splashing on the product daily, until my face began to give me glaring signs of wariness and misuse. So i will grant it some space and when i feel my sucked up skin is again willing to take my horrific routine, i start again.
When i finally got exhausted with the rinse-repeat process with lots of Bars and Creams, i began to seek deeper into alternative methods and products to heal my skin, give me that clear-glass look and get rid of my cystic acne.
With time…i read, practiced and experimented until i finally got the routine and products our skin love;
without breaking the budget or fear of irritation.
Part of my inspiration, was from naturallivingideas on home remedies for black head.
You could use the steps below for acne-free challenge to get a smooth face in 7 days.
Acne-Free Challenge: 3 Steps To Get a Clear, Glass-Face in 7 Days.
Exfoliation
 Face mask
Moisturization
You may want to know; how best to exfoliate daily for a deep cleansing? read it here
 1.  Exfoliation
Exfoliation is necessary to remove the top dead cells of the skin to reveal a smooth, bright skin tone.
Ingredients to use.
Brown sugar
Spa Salt
Coconut Oil
Honey
How to use:
Mix brown sugar, salt, coconut oil together to get a grainy paste.
Rub all around your face in a circular motion.
Take handful of oat and rub around too and leave again for 5 minutes.
Rinse face and moisturize.
 2.  Face mask.
How to make a great facemask
Ingredients:
potatoes
Egg white
Honey
Coconut Oil.
How to use
Grate potatoes into a plate and add egg-white.
Mix honey and coconut oil into it and stir into a paste
Apply mixture to face and wait for 30 minutes
 3.      Moisturization(Acne-Free Challenge: 3 Steps To Get a Clear, Glass-Face in 7 Days)
 To moisturize your face properly, you need to;
Get a day and night face moisturizer and use as the name suggest.
Wear a sunscreen everyday if you will be directly under the sun.
How best to moisturize
Moisturize after exfoliation
Moisturize after using face-masks
Moisturize before bed.
Practicing these steps will get you a glass smooth face in 7 days.
Benefits of each organic products for a glass-smooth face.
POTATOES BENEFIT FOR SKIN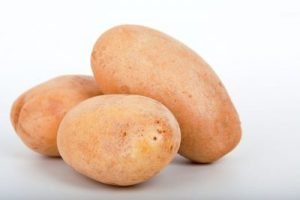 Potatoes are great lightening agent as they help treat skin blemishes, age old spots, pigmentation. They also tightens skin and prevent premature aging.
COCONUT OIL FOR SKIN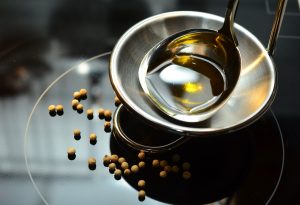 Coconut Oil is one of the most beneficial natural moisturizer and cleanser. It contains antibacterial and anti-fungal properties that provides a soothing and smoothing effect for the skin.
SPA SALT FOR SKIN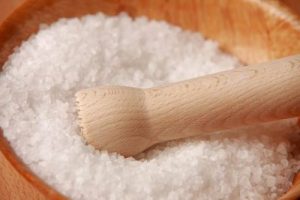 Spa Salt especially those that contain magnesium sulfate helps reduce inflammation, renew dead skin, fade spots and rejuvenate dull skin. Spa Salt also protect skin from free radical damage and slow down aging.
BROWN SUGAR FOR SKIN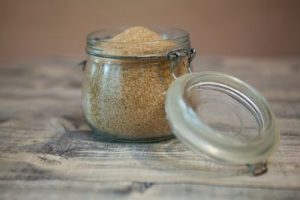 Brow sugar is rich in antioxidants, exfoliate skin beautifully and protect skin from harmful free radical.
EGG WHITE FOR SKIN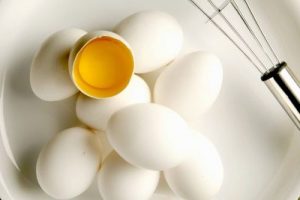 Eggwhite has an amazing skin tightening properties. It can boost the skin health of both oily and dry skin. Egg white is great for face lift and can also help to reduce eye bags.
HONEY FOR SKIN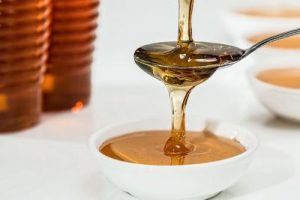 Honey is beneficial to treat skin acne, inflammation, sunburn and other skin diseases. Honey can provide immense brightening properties when combine with other skin brightening organic products.
Acne-Free Challenge: 3 Steps To Get a Clear, Glass-Face in 7 Days.
YOU MAY ALSO LIKE;
(Anti-ageing skincare)-Perfect ingredients to exfoliate your delicate skin.
OTHER RELATED ARTICLES.
Face Beauty: tips you should practice today for a beautiful face
WHAT AFRICANS NEED TO STOP DOING TO THEIR SKIN
 HOME REMEDIES TO LIGHTEN DARK INNER THIGHS
(Anti-ageing skincare)-Perfect ingredients to exfoliate your delicate skin.
CLEAR SKIN DIET: 11 foods for a flawless skin