HOME REMEDIES TO LIGHTEN DARK INNER THIGHS FAST
A lot of factors can impact negatively on the looks of your INNER THIGHS like;
Poor exfoliation habits.
Excessive sweat.
Dead skin cells.
Shaving method.
Hereditary factors.
And use of poorly made toning soaps.
HOME REMEDIES TO LIGHTEN DARK INNER THIGHS FAST
Exfoliation using coffee grounds, sugar and olive oil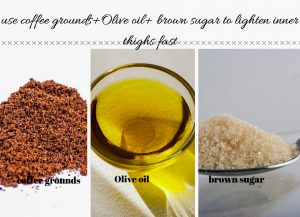 Coffee scrub are strong and effective for skin exfoliation. Coffee scrub can help improve appearance of very dark and ugly patches, cellulites and black spots between your inner thighs. It also helps in improving skin tone and texture.
Ingredient includes.
tbs of brown sugar
1 tsp of coffee ground
2 tbs of olive oil
HOW TO USE
Put 2tbs of brown sugar in a bowl, add 1tsp of coffee ground and mix with 2tbs of olive oil.
Mix together to make a paste
Apply seriously to the affected areas and scrub in a circular motion with your fingers or body scrub.
Leave for 1 hour and rinse with warm water
Dry & moisturize.
Repeat process three times in a week.
 HOME REMEDIES TO LIGHTEN DARK INNER THIGHS FAST
Use Green Tea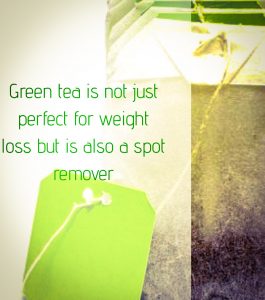 Green tea has been reported as very effective organic home remedy for solving skin related concerns.
How does it work?
Green teas are not just helpful for loosing weight but can also help in clearing off skin related issues.
The anti-oxidants in green tea heals acne and help clear away scars, and burn marks from acne. Using green tea can reduce your skin sebum production, reduce inflammation and tight free radicals which in turn helps in nursing damaged skin back to its youthful glory.
Green tea for your dark inner thigh is one of the most effective home remedies to consider especially for oily and sweaty inner thighs.
I have particularly used green tea over the years to achieve a flawless face and blemish free skin.
HOW TO USE
Pour small amount of hot water over your tea bag.
Let it seep and apply tea bag directly to your inner thigh.
Leave overnight.
Wash off during morning bath and
Repeat every night as it is compatible to all skin types.
HOME REMEDIES TO LIGHTEN DARK INNER THIGHS FAST
Baking powder and white tooth paste: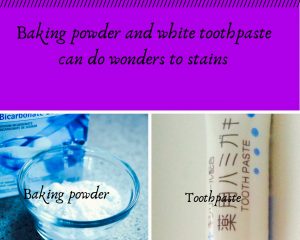 Toothpaste has recently been implicated in helping to solve skin troubles. Toothpaste can whiten, remove black heads and reduce dark spots. Since toothpaste contains anti-bacterial and bleaching agents it can help kill bacterial and relieve sweaty and heat related skin problems.
I love the instant relief from toothpaste and baking powder mix.
HOW TO USE
Mix 1tbs of baking powder with some toothpaste (white preferably)
Apply generously to your inner thighs and leave for couple of hours for sensitive skin and overnight for non-sensitive skin.
Dry & moisturize.
Repeat process three times in a week.
HOME REMEDIES TO LIGHTEN DARK INNER THIGHS FAST
Cucumber and potato juice mix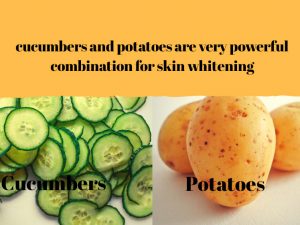 Both cucumber and potato are known as an effective skin whitening agent and when used combined, can triple the effect of your whitening process.
This mix can supercharge your inner thigh for a flawless and smooth touch.
HOW TO USE
Crate a thin slice of cucumber and a slice of potato juice.
Apply mix to your inner thigh by massaging generously.
Leave overnight and wash off during morning bath.
Or wash off after 30  minutes to an hour for sensitive skin.
Dry & moisturize.
Repeat process three times in a week.
HOME REMEDIES TO LIGHTEN DARK INNER THIGHS FAST
Grape fruit peel and lemon juice
Both grape fruit and lemon juice are widely used household ingredients for skin whitening and skin lightening remedies. The astringent properties in both fruit help whiten, tighten and soothe burnt skin. Therefore, they both contain effective antioxidant and anti-inflammatory properties. They are also very useful to permanently whiten and reduce sweat and oils production from the skin.
HOW TO USE
Peel off some skin of the grape
Dip into lemon juice
Apply to your thigh
Leave for one hour and rinse
Moisturize and pat dry.
 EXFOLIATION
Frequent exfoliation removes excess sweat, sticky deodorants and dead cells that build up in your thigh. For the physical exfoliation, use a body brush or sponge to scrub your thigh every day.
 MOISTURIZATION
The American Academy of Dermatology recommends applying moisturizers immediately after exfoliating in order to hydrate and soothe your skin.
INFACT NO SKIN HAS EVER PERFORMED BETTER WITHOUT MOISTURIZATION.
PREVENTION
Exfoliate your inner thigh at least four times in a week.
Wear loose clothing when the weather is very hot to avoid excessive sweat.
Do not use poor bleaching soaps on your thigh.
Avoid overuse of anti fungal and antibacterial creams.
Avoid nylon and satin underpants, instead stick to cottons at all times.
Bath twice everyday to keep under thigh free of infection.
ALSO READ: Skincare:The perfect ingredients to exfoliate your soft, delicate skin.
Try the above natural ingredients and enjoy a clean, smooth and well- toned inner thigh today. Join the wellness community by filling in your email address below to get our latest topics straight to your inbox. And do not forget to share, comment or contribute
The above remedies and tips will be most effective when done with a good exfoliation routine. Your inner thigh should be washed, scrubbed and moisturized every day to look their very best. You can look up good moisturizers from well known stores
RECOMMENDED READ:
Face Beauty: tips you should practice today for a beautiful face
WHAT AFRICANS NEED TO STOP DOING TO THEIR SKIN
 HOME REMEDIES TO LIGHTEN DARK INNER THIGHS
Face beauty: D.I.Y face mask using Aleo Vera
(Anti-ageing skincare)-Perfect ingredients to exfoliate your delicate skin.
CLEAR SKIN DIET: 11 foods for a flawless skin