Face beauty: D.I.Y face mask using Aleo Vera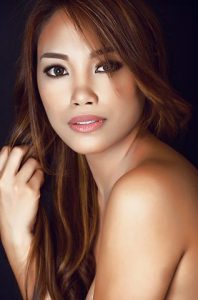 Fake and harmful beauty products have flooded the market, so much that it has become increasingly difficult to determine the original from fake and harmful mix.
Original products tends to be very scarce, expensive and unreachable.  And sometimes when your skin is already accustomed to the many benefits of some types of original beauty creams, its sudden disappearance can be very frustrating. 
 Bad products go a long way in causing serious, unrecoverable damage to our skin especially to sensitive skin types.
It has been discovered by renowned cosmetologists and dermatologists that cosmetics produced with unchecked and harmful ingredients, when used over time causes gradual premature aging. Hence, it has been confirmed that natural or organic products for skin care is the best solution for all types of skins!
 face beauty: why do our face become dark, oily and acne prone?
using comedogenic products.
overusing over-the-counter spot removal creams.
not cleaning face properly before bed.
long hours under the hot sun.
using the wrong soap and cream. ( Recommended: Skincare:The perfect ingredients to exfoliate your soft, delicate skin.
poking face with dirty hands and nails.

  

I will let you in on one of the ways you can use some of the groceries found in your home to make a simple but effective DIY _do it yourself face mask to help protect or rid your face from eczema, ringworm, rashes, spots, sunburn, dryness,blackheads, pimples, and give you an overall face beauty.
Ingredients:
2 teaspoons of Aleo Vera juice, lime and warm water.
HOW TO USE FOR FACE BEAUTY
In a clean bowl.
Add 2 tablespoon of Aleo Vera juice.
Add the lime juice.
Mix thoroughly and apply mixture to every part of the face.
T

hen wrap your face in a cling film and put your face over the hot steaming water, this is to ensure that the steam from the water gets to the face  for maximum of 5 minutes. 

But if you can't get a cling film you can just do without it and place your face close to the steaming water.
Rinse and pat face dry.
moisturize.
Ensure

 to repeat this process once every week for fast results.

I assure you that at the end of three weeks, your face would be spotless, smooth, have a natural glow and it will help bring out your natural facial evenly toned color.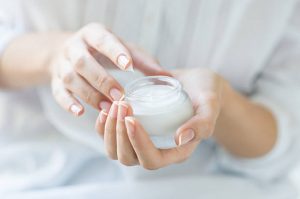 This home made remedy can also serve as an exfoliator or combination for oily skin, dry skin or acne skin to remove built-up dead, unhealthy skin cells that can't shed on their own because of age, sun damage or burns from creams. As well as to cleanse your face from accumulated make up products.
It is perfect in achieving a natural smooth, spotless, and glowing face for those who prefer to spot a natural look or apply as little make up as possible so that their natural facial  features will stand out among-st crowds.
The above face mask is very effective, free from toxins and 90% safe for any skin type. So do not hesitate to try these perfect DIY face-mask, since you will sooner be a few steps to achieving a perfect face.
How Aleo-Vera and lime mix -can GIVE YOU FACE BEAUTY? 
Aleo-Vera is an evergreen age-old solution to so many skin related issues. Aleo Vera is one of the best natural products for body and skin. its benefits and uses for body and skin is countless and in-exhaustible.
Aleo vera
can help moisturize your skin. It has anti-inflammatory properties which makes it a perfect solution for burnt so skin. It can also keep microorganisms away from skin due to its anti-microbial properties.
Aleo-Vera contains lots of vitamin C&E, beta carotene, minerals, water which is necessary to fight aging, improve skin elasticity, promote collagen synthesis and reduce dark spots. A skin treated regularly with Aleo vera has a deep sheen, glow and soft touch.  you can read more; benefits of using Aleo Vera for skincare and more.
lime benefits for face beauty includes;
Exfoliating– lime is very good for exfoliating the skin.
Dark spots – lime has bleaching properties which is useful for whitening blemishes and spots in skin.
Acne– lime is naturally antibiotic, which in turn can help reduce acne and keep face clean.
nutritional– lime is rich in vitamin c, flavoniods, citric acid and contain powerful anti-oxidants.
Oil control- lime melts oil and can clean- up build-up of excess oil on the face, which also helps in protecting the face from pimples, acne and whiteheads.
The combined mix of Aleo Vera and lime is a powerful mix to tone and smoothen your face to a desired result.
NOTE:  Beauty tips; Do ensure to slay on your sunscreen before going out, if you are in a place with a very sunny climate.
Although the above ingredients have been tested and proven to be unbeatable by many, I will advise that you seek medical approval with your doctor before starting with any beauty routines, if you suffer skin-health related issues.
Homemade face beauty remedies and natural/organic skin care products are now trending!
For any comments, suggestions or questions, please feel absolutely free to use the comments session below. We would love to hear from you!
Do not also forget to sign-up for this blog by filling in your Email address below to get our weekly newsletter straight into your inbox.
BE PART OF MY WELLNESS COMMUNITY!
Your presence is "life" to our motivation!
READ ALSO:
Face Beauty: tips you should practice today for a beautiful face
WHAT AFRICANS NEED TO STOP DOING TO THEIR SKIN
HOW TO LIGHTEN DARK UNDERARM
 HOME REMEDIES TO LIGHTEN DARK INNER THIGHS
Face beauty: D.I.Y face mask using Aleo Vera
(Anti-ageing skincare)-Perfect ingredients to exfoliate your delicate skin.
CLEAR SKIN DIET: 11 foods for a flawless skin